Cynthia Bazin welcomes you to SmartChic and provides an overview of services.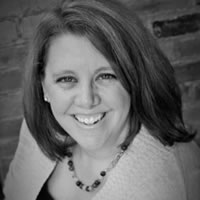 "I am so excited to be a part of Cynthia Bazin's SmartChic Inner Circle!

I have met some wonderful ladies and been exposed to some excellent resources and have only been in the group a short time so far. Cynthia is simply amazing! She is extremely pumped up at being able to provide opportunities to women, and it totally shows in her ability to motivate those who are a part of the Circle.

I highly recommend that other women join the SmartChic Inner Circle so they can also enjoy the opportunity to meet and work with Cynthia."
Tracy Shroyer
www.beyondthestonewall.com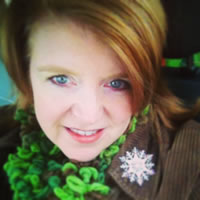 "Cynthia is amazing - following her on social media or just reading her blog is guaranteed to make a positive difference in your day! I am fortunate however to have gotten to know her beyond online and she's an incredible coach and mentor.

I am now part of her Inner Circle which is an affordable way to get support and coaching along with networking and education - 365 days a year. I am very pleased with my membership and its helping me achieve goals I've fallen short on previously. I recommend Cynthia as a coach and also as a speaker because she is a powerhouse on every level."
Tracy Cotton
"What an absolute blessing to have met Cynthia Bazin - AWESOME beyond awesome. Her instincts for what works, her eye for seeing what doesn't and her expertise on how to implement and take action, is off the charts. In just a few minutes of consult she revitalized my whole Podcast Show! Cynthia has become more than a mentor and coach to me, she is a cherished friend and now savvy business partner.

If you have challenges, you really need to join us in the SmartChic Inner Circle that Cynthia has created to connect and mentor more this year. We have the same philosophy of 'together we can do so much more' and this new membership program is proving it. The fabulous women she has brought into this Inner Circle are an added bonus to knowing Cynthia. As members she connects us personally through her Google Hangouts that are fun, inspiring and energizing! Cynthia has no 'off' button because her mission and passion is to help your reach your greatest potential. Thank You, Cynthia, from the bottom of my heart! You are AWESOME!"
Gail Foley
www.oneawesomecommunity.com
"Cynthia Bazin is an inspiration! I'm not sure which title fits better dynamo, powerhouse, strategist, or supreme coach. She is all of those things.Cynthia expertly balances her roles as life coach, mentor, writer, trainer, entrepreneur, and inspirational speaker. I was invited to join her group mentoring program, SmartChic Inner Circle, and have found it to be the best decision of my life. The pivotal point was when I heard Cynthia say the words "I believe in you". It gave me incentive to take her advice and get laser focused on what I wanted for my life. I began to read her articles, and participate in online communities where she offered tips for staying clear on the goals I set. As soon as she announced the SmartChic Inner Circle I joined. I can count on a targeted email every day, frequent video mentoring sessions as a group, and one on one discussions."
Jane Anderson
"Cynthia Bazin is the real deal: she walks the talk of SmartChic consistently. Cynthia is positive, inspirational, motivational, encouraging, and laser-focused...and she's always happy to share those qualities with her SmartChic tribe. After months of seeing nothing but consistency in all those qualities, I jumped at the chance to join the SmartChic Inner Circle the second it started, and I'm so glad I did! I didn't think it was possible for Cynthia to offer even more value than she already did, but she did--she has--she does. Out of any private group I've been in, Cynthia offers the most value of any BY FAR: daily inspirational and motivational emails and posts, videos and audios, Google Hangouts, mentoring calls, community support, AND guest experts. The SmartChic Inner Circle disproves the old maxim "you get what you pay for;" in this instance, you get what you pay for PLUS 1000% more!"
Christy Turner
"Over the last couple of years that I've known Cynthia Bazin, I have found her to be very smart and insightful about the emotional and physical needs of women. She has developed an Inner Circle of women from all over the United States who support and encourage each other through Google Hangouts and other social media.

Cynthia is a great mentor and friend! I feel very honored and blessed to know Cynthia and be a part of her Inner Circle! I can't wait to see what she does next!"
Janie Loyd
You need motivation

! You have big goals and dreams and are committed to making things happen but sometimes you are hard on yourself or

need

a kick start in the morning to get you moving in the right positive direction.

You need tools and resources

! You want to learn and grow personally and professionally and would love to have much of this information in one trusted place.

You want access to experts for valuable information but don't have a large budget

. You need to be very 'smart' this year budget-wise, but still want to continuously learn and grow personally and professionally.

You want support and to be able to ask for advice with someone you respect and trust

. You are seeking a place where you feel 100% supported with no judgment and be able to ask for advice in different areas of your life.

You know that now is the time to do something for yourself

. You are ready to invest in your life to achieve more success and happiness.
How Cynthia Inspires Others!